gakuen heaven 2 demo
localized in English! :D
It's here! This is the unofficial Gakuen Heaven 2 English demo patch, featuring translations by Marfisa and editing/graphics by Rahenna. This patch will update the demo/trial version of Gakuen Heaven 2 with English text and graphics, plus an English subtitled version of the opening video!
about gh2
On the surface, Gakuen Heaven 2 is the story of Yuki growing into his natural leadership abilities and working hard to protect the school from the corrupt board of directors. As you dig into each character's story, the game also becomes Yuki's quest to save his friends from their demons... and maybe even fall in love along the way. :D
The demo covers May 12-14, the first three days of the common route - Yuki's first day of school and welcome party, a second day with student council chores and exploring the school, and a third day for the first 'date' type scenes in the game. This third day is when you'll start getting the first major hints of each character's backstory. It's a HUGE amount of text, about 70,000 words!
sample screenshots!
Click to see them at full size!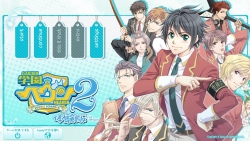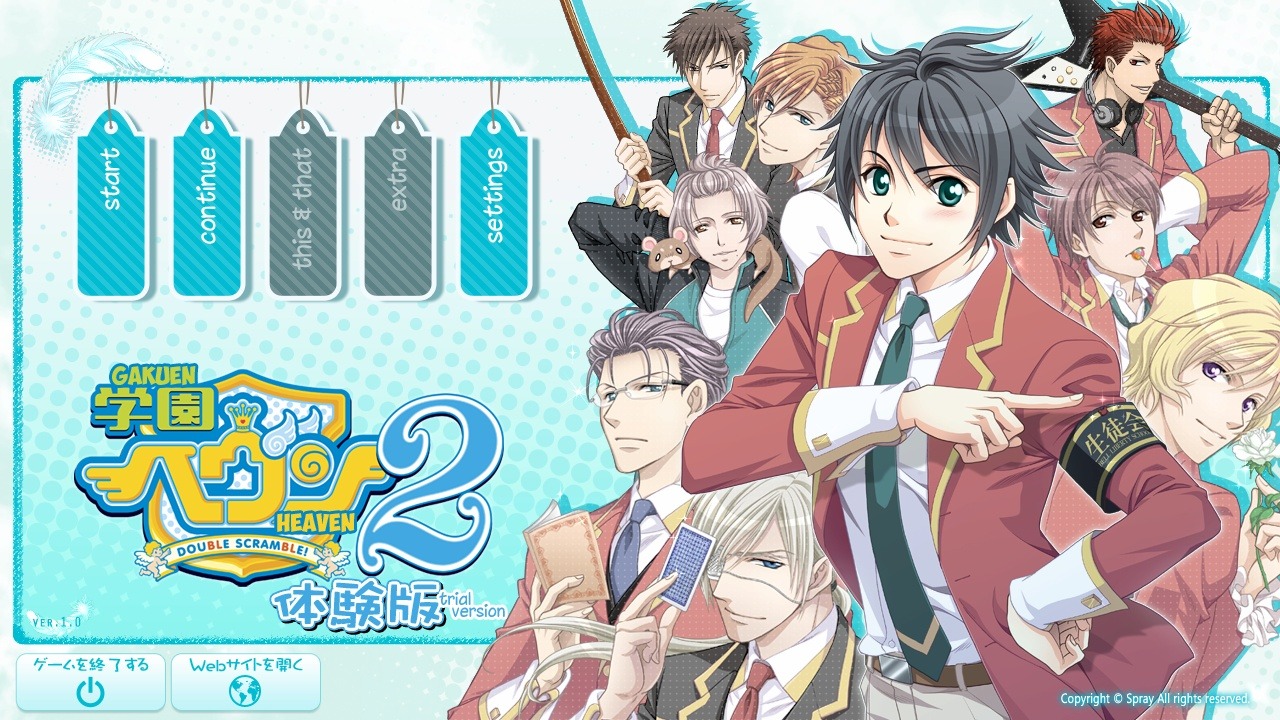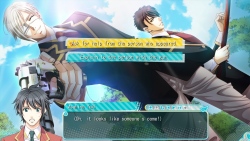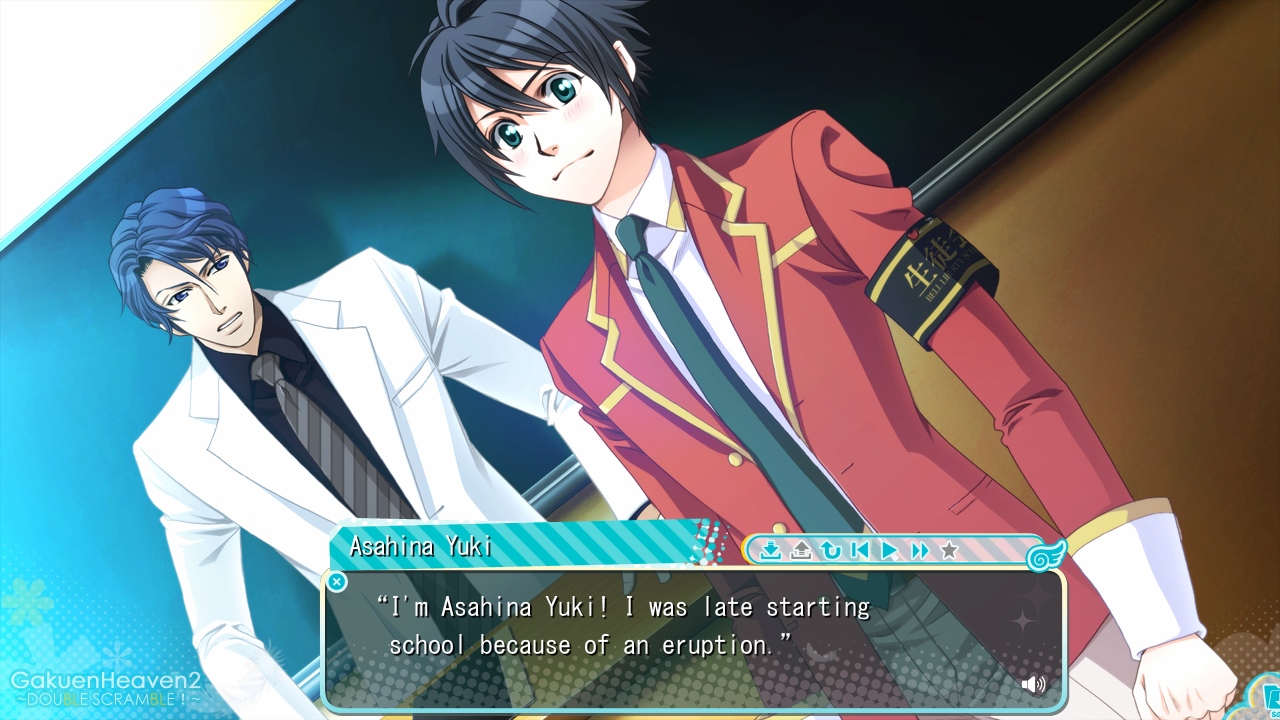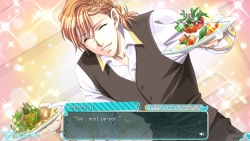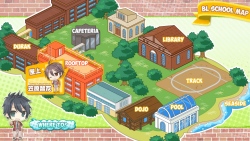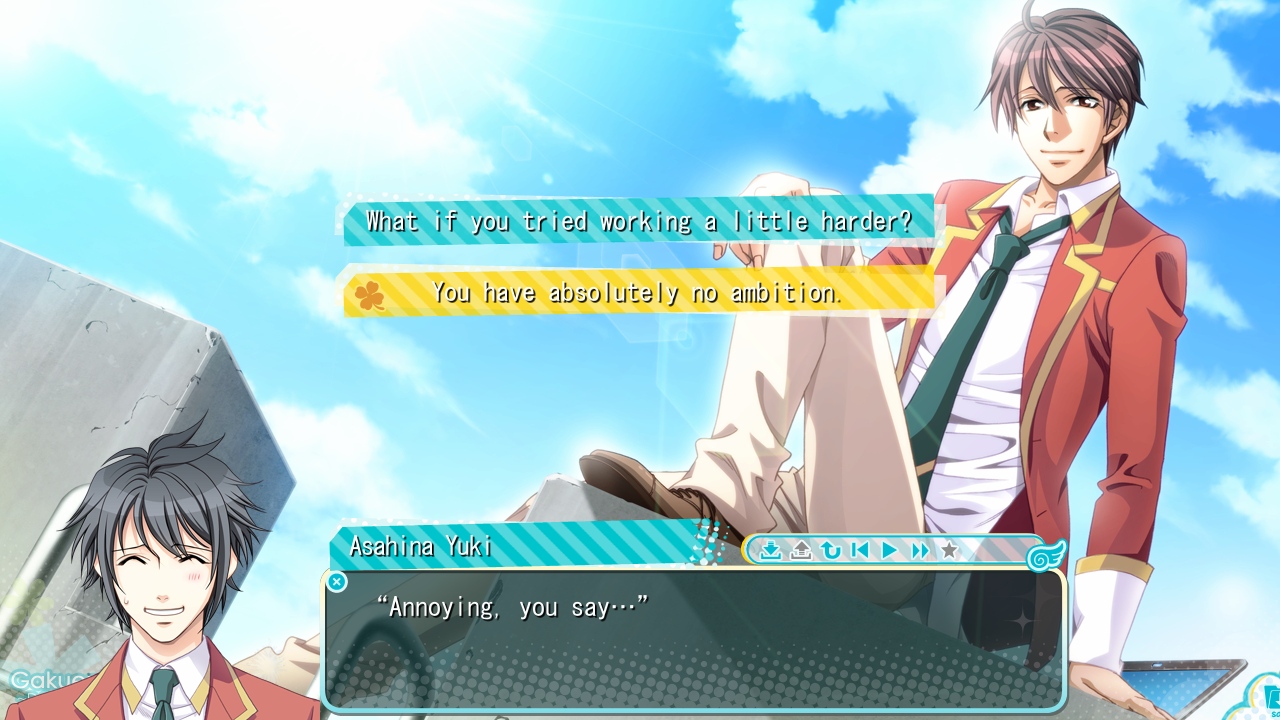 info & download
Please read carefully and use the link at the bottom to download the patch.
This patch is for the PC DEMO version of Gakuen Heaven 2! If you have the FULL version of the game, you need the GH2 full version patch instead. ♥
30 September 2018 update:
~ Scripts updated to match the full English patch.
~ Graphics updated with all buttons, etc, translated to English.
~ Added HQ opening movie with English subtitles.

download: Gakuen Heaven 2 - English patch for demo version
Full installation instructions are included in the patch notes.